The best option for flexible food packaging? It's in the bag.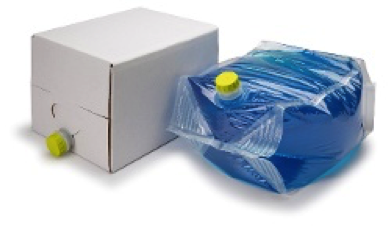 Bag-in-box is the ideal packaging solution for food and beverage applications requiring SQF certification. CDF offers both Cheertainer® form-fit and pillow styles to meet all your bag-in-box needs.
Bag-in-Box Performance Benefits
Collapses easily compared to rigid and semi-rigid containers
Dispenses without glugging and surging
Superior seam strength
Less mess filling and distributing
Closed filling system
Reduced foaming and splashing
UN certified
Cube-shaped containers remain open before filling, whereas the Cheertainer® is a closed container prior to filling by having the fitment in the dust cap position. The Cheertainer®'s closed container lessens the chance of contamination.
CDF bag-in-box liners are suitable for use with manual, semi-automatic and fully automatic fill lines. Sizes range from one liter (0.26 gal) to 25 liters (6.6 gal). Custom sizes are available.
Learn More
Download our brochure by filling out the form at right. Find the right Bag-in-Box solution for you.